Corporate Profile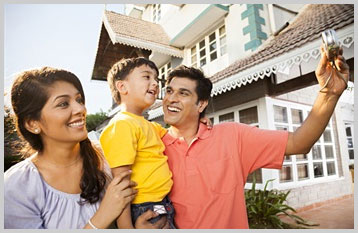 Vasundhara Group is a renowned name in real estate industry based in Lucknow. Since its inception we have perfected an intelligent approach of handling real estate - we focus on our customers' needs, concerns, hopes, and dreams. Our corporate philosophy revolves around exceeding expectations rather than merely fulfilling them.
The company was originally founded on 2013 under the companies act 1956 (No. 1 of 1956), and has celebrated a successful history of developing bespoke architectural designs for its townships and residential row houses developments. Guided by an experienced and tightly knit management team, the group acquires, develops, owns and operates a diversified portfolio of projects across the Uttar Pradesh. Vasundhara Group has to its credit various residential, townships, Prime locations and space-enhancing layouts, lasting construction, top-of-the-line amenities and specifications, possession on stipulated time, complying of all legal formalities are the features of all the projects completed by the construction house. In the span of over nine years company while delivering the best quality has brought the group to an unparallel reputation.
As an enterprise standing on a strong foundation of trust and transparency, we deliver exactly what we promise. Under the dynamic leadership of Mr. Sudhir Singh (Managing Director), a young and visionary businessman, Vasundhara Group strives to be market leaders in our industry by applying our core values such as professionalism, integrity, staff excellence, innovation and equity. Our team is a vibrant blend of youth and experience, assuring there's a unique perspective at every meeting. Helmed by industry veterans and committed to high standards of analytical acuity and hands-on operations, company is constantly looking forward, always seeking new avenues for growth.
Mission & Vision
A great perception for people's lifestyle and constant focus on delivering the dreams encourage us to set a benchmark in the sphere of customer delight. With the dominant foundation of relationship and trust, we create not only homes for the people, but also reinforce them with the walls of warm relationship and the strength of our trust to achieve a reputation for excellence, unmatched in the Real estate industry.
Mission
Our mission is to establish Vasundhara Group as one of the India's most valuable and trusted developers of lifestyle and Residential projects delivering Quality, Value and Service to our communities in Lucknow and across the India. So that we could pave a way to showcase a new outlook on life which lays emphasis on proper environmental control and good living standards all in a secure environment.
Vision
To be the Pioneers in enhancing lifestyles of our Customers & Stakeholders by creating Integrated Sustainable Townships through an Inclusive Growth Model with meticulous planning of facilities and to ensure that customers get the best value for money, without compromising on lifestyle.
Our Beliefs & Core Values
The company strives to conduct its business fairly, honestly & with consideration to the long-term needs of all its stakeholders, i.e., clients, employees, subcontractors, supplies & service providers. Our projects are defined by high standards of construction coupled by complete client orientation and satisfaction. Every project of ours represents an unparalleled combination of high construction standards and excellent value for money.
Legal Document
Vasundhara Group is a quality builder of distinctive homes in Lucknow. Our reputation is built on providing our customers with quality craftsmanship, innovative design and second-to-none after sales service. It is a reputation built brick by brick, home by home, in our single family and condominium home development. From small residential buildings to huge Residential & Commercial complexes Vasundhara group has always walked with the times. Thus in its Endeavour of quality infrastructure for the country, Vasundhara group has got the certificate of incorporation from Registrar of Companies, Uttar Pradesh at Kanpur Branch.

From the Managing Director's Desk
It's my pleasure to welcome you on Website of our Company, which is one of the leading companies in Lucknow when it comes to Real Estate, Development and Management. We are where we are today because of the rich experience and knowledge accumulated since the establishment of the company. I will share a few words here about how I see Vasundhara Group's envisioning future.
Integrity is one of our core values which are why we prioritize transparency with all our stakeholders. The information shared here will give all readers clear visibility into Company's projects and its financial performance. In addition to information on its developments and future projects, which you will find on subsequent pages.
Sustainability which takes into account ecological and social externalities as well as financial performance is another core value of Vasundharsa Group. I understand buying a home is one of the biggest investments in one's life and thus is close to one's heart. A dream home for a man could be a luxurious residential project with classy ambience, complete with an international level of amenities that fill him with a sense of satisfaction and pride. For a lady, a dream home could be one that is quiet, peaceful, clean, pollution-free, yet within easy proximity to major malls, restaurants, schools and hospitals. A dream home for a child could be one with amenities like swimming pool, table tennis, play area, etc.
So being a builder is not just about putting up concrete structures, collecting money and making the balance sheets grow in figures and numbers. Rather, it is about shouldering a much larger social responsibility wherein a person's life earnings are at stake for a shelter of his dreams or a commercial base to flourish.
Mr. Sudhir Singh
Managing Director
Success Story
Vasundhara Group was set up in 2013 with the key objective of catering to the ultimate need of customers through thoughtful designs, quality construction and providing best infrastructure with all desired amenities. It has a success story spanning over years and continues to achieve higher targets relentlessly, for quality performance and service in diverse fields of realty business.
Having spread its footprints in finest Locations, the company has in its kitty a diversified portfolio that includes Integrated Townships, Hi-Tech Townships, and Group Housing. The company is currently undertaking various real estate projects including Group Housing, Townships, and Commercial complexes.
The genesis of the brand goes back to 2008 when our Company entered in construction & Real Estate business. At that point in time people were less aware of new technology when it comes to real estate development and everyone wanted their homes to be built on the traditional & outdated technologies. In such a scenario our company steps in.
Vasundhara Group's repertoire consists of varied options in both residential and commercial segments like plots, villas, floors, group housing, studio apartment etc. in latter. In the last Nine Years, Vasundhara Group has carved a niche in the evolving real estate market with both luxury and affordable offerings. Some of the delivered projects like Lotus Valley, Orchid Valley, Azalea City, Tulip Garden and Carnation Valley in Lucknow, have reinforced the company's dominance and earned it a lot of goodwill and trust. To drive the next phase of growth, Vasundhara Group is executing quality affordable homes and world-class themed Commercial Complexes in city like Lucknow.
Key Milestones
Company is achieving milestones since its beginning and heading towards ever-greater arena of success. No effort is too much and no detail too small. We pride ourselves on ensuring that your lifestyle is not only taken to the next level, but is done so in a transparent and ethical manner for the perfect home buying experience. With our professional approach, we have built up a very high reputation in the real estate market in Lucknow. Our footprints of growth & achievements lie back in following operations: